NX CAM
Cutting edge Computer-Aided-Manufacturing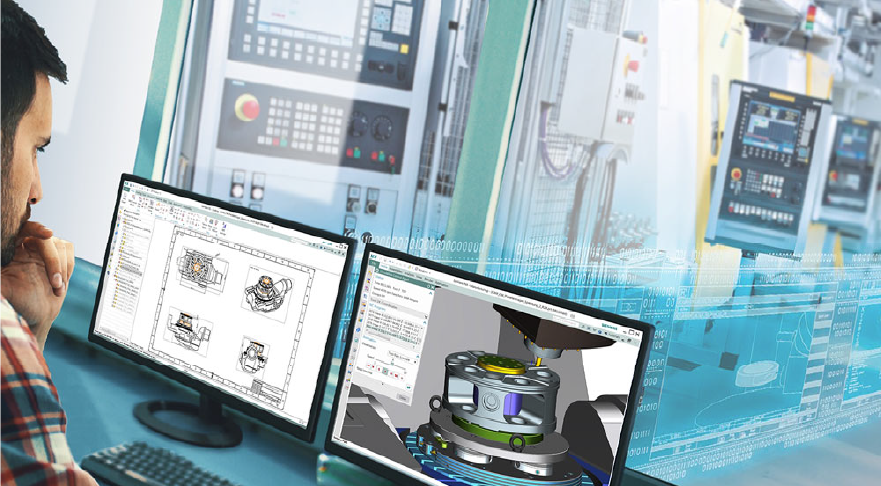 NX CAM
NX is an advanced high-end CAD/CAM/CAE solution from Siemens Digital Industries, which can all be used stand-alone or integrated with each other.
NX CAM, from Siemens Digital Industries, is a complete solution for the programming of CNC machines and robots. It enables rapid implementation of engineering change orders, high-speed machining, feature-based automation, multi-axis milling, and G-code-based simulation.
Nextage's experienced consultants help you set up the programming and implement it according to your needs. In addition, we provide training and support.