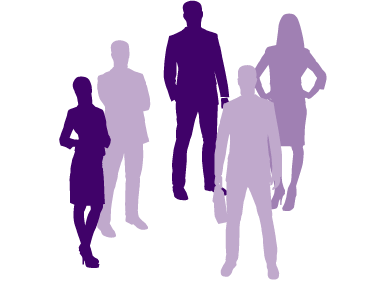 Productivity
Increase productivity with supported work processes.
Quality
Product data quality leads to increased delivery quality.
Profitability
Increased productivity and quality will show results on the bottom line.
In addition to configuring, implementing, and deploying your CAD and PLM solutions, we can help improve processes and workflows. For us, creating customer value always comes first.
We have performed numerous CAD and PLM projects. One of our success factors is that we encourage our customers to start with solving their most important challenges first. After that, we are here to help them expand their solutions to add more value continuously.
Our customers see three areas accelerating after implementing the solutions: productivity, quality, and profitability.
We help you succeed with your projects
Since successful PLM projects require high skills in many areas our consultants are proficient in areas such as *Information Management *Computer Science *CAD/CAM/CAE  *Product Development *Product Management *Manufacturing processes *Business processes *ERP fundamentals *Coding
Here are a few examples of how we have help companies increase productivity, quality and profitability:
Approval workflows
Scanjet Marine's Teamcenter implementation facilitates workflow approvals and collaboration.
Precision work
Geotech keeps work inhouse with NX CAM.
40 % faster modelling
RotoSub find modelling in Solid Edge 40 % faster than with their former CAD system.
Working faster
Hydra-Comp use Nextage product configurator to create proposals.
Increased data quality
Svanehøj let Teamcenter help clean their data.
Delivery quality
Roxtec has suberb delivery quality with Teamcenter as support.
Increased productivity
SWEP approach in Teamcenter provides the right information to the right person at the right time.
NP Innovation got an affordable Teamcenter cloud solution.
At Nextage we have put a lot of time and effort into developing a project model for implementing our solutions. We call it by Nextage and it focuses on delivering solutions to your problems quickly without cutting back on quality.
We know many of your challenges already. We have encountered them before and we have the experience to help you with them. Our solutions are tested and proven successful.
This is how we get you started: a firmly defined scope targeting your most critical challenges with proven solutions. In the next stage, when your business is in need of it, we will help you grow and develop your business toward Digitalization and Industry 4.0.
Peter Berglind, Services Manager Nextage Group