NX, brilliance in a CAD solution.
NX for Design can handle the most complex surfaces, curves and geometries.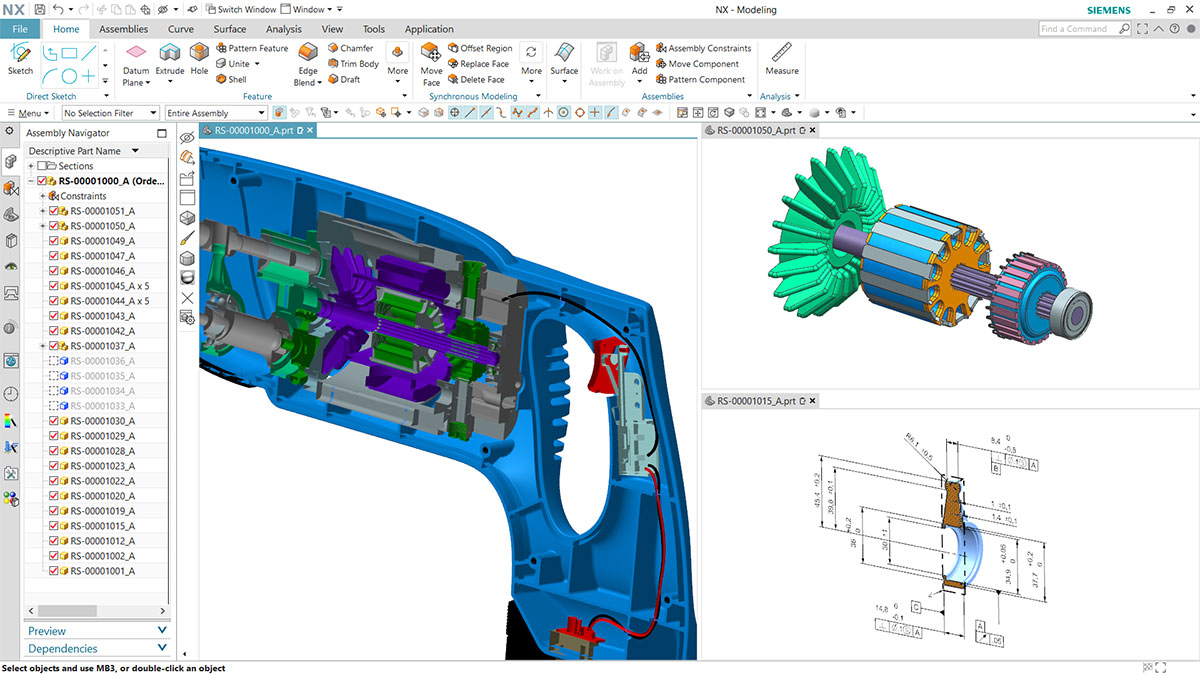 With NX, from Siemens Digital Industries, you can make all your design dreams come true. The most high-end CAD solution on the market today?
What is your CAD challenge?
NX for Design offers features such as synchronous technology that allows you to work with models created with other CAD systems, convergent modeling, powerful big assembly handling, and freeform shaping. In addition, NX CAD is an open CAD system that can stand-alone or be integrated with NX CAE and NX CAM.
"NX is an incredibly powerful application. Its surface modeling is excellent for designing large and complex form-tools,"
Dan Borgström
CEO
Aeroform
What would you like to do now?