Cutting edge Computer-Aided-Manufacturing
NX CAM, from Siemens Digital Industries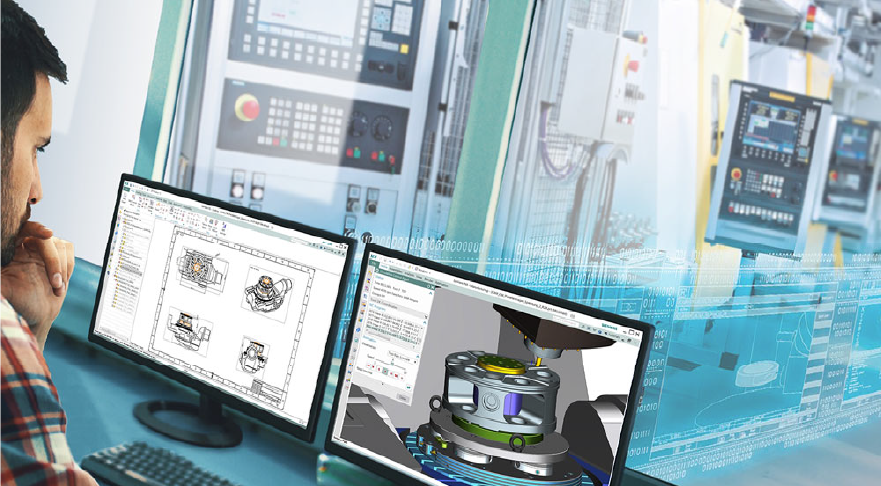 NX is an advanced high-end CAD/CAM/CAE solution from Siemens Digital Industries, which can all be used as stand-alone or integrated with each other.
NX CAM is a complete solution for the programming of CNC machines and robots. It enables rapid implementation of engineering change orders, high-speed machining, feature-based automation, multi-axis milling, and G-code-based simulation.
Nextage's experienced consultants help you set up the programming and implement it according to your needs. We provide training and support.
"Earlier we had limitations in programming possibilities and hence with running the machines when it came to performing advanced details. With NX CAM we see that we can invest in more high-end machines and, instead of sending off components to other workshops, we can manufacture them inhouse."
Jorge Gonzales
CNC programmer, milling and welding machine operator
Geotech
What would you like to do now?