Success story
SWEP is an experienced PLM user
To support the development and production of their products, the SWEP team has been using Teamcenter since 2008. Nextage has been their PLM partner for the latest 11 years. For SWEP, Teamcenter brings together their information and frees up time for innovation. "Creating more from less energy, materials, and space" is the SWEP company brand promise. They are successful globally with their soldered plate heat exchangers offering custom heating and cooling solutions of unmatched performance.
Main success factors
Clear PLM approach
Long-term strategy
Main benefits
High data quality
Process support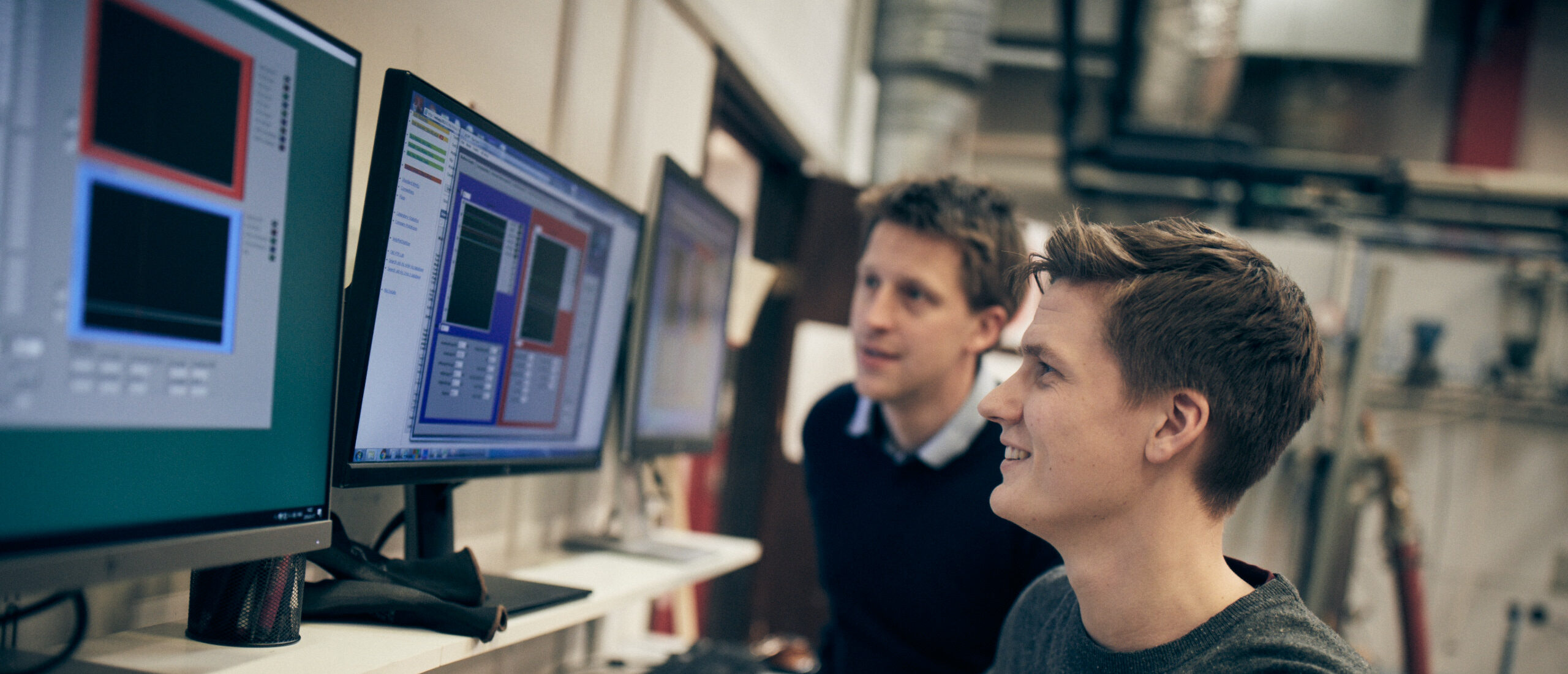 Teamcenter links together and secures SWEP's product information in a streamlined PLM process
SWEP has a clear approach in Teamcenter where the right information is given to the right people at the right time.
Their global teams of designers and other product development functions are located in Slovakia, China, and India. These coworkers feed Teamcenter with information via integrations and Teamcenter clients.
Bidirectional integration between SWEP's business systems and Teamcenter then makes relevant information available for customer offers, procurement decisions, and manufacturing.
The final product is configured in a product configuration system in accordance with SWEP's customer's requirements. A drawing generator creates product drawings that are shared with the customer and also used by the procurement department for ordering materials.
When manufacturing is about to start, production receives a configuration number and is granted access to the information in Teamcenter that is needed to manufacture exactly the right variant of the product. Quality, as well as compliance with materials and prints, are ensured by working with one and the same approach, regardless of the manufacturing location.
Teamcenter and Nextage as a PLM partner
Teamcenter is a business-critical system for SWEP, which means that production would be affected in the event of a stoppage. Nextage's support in the event of an incident and its assistance as a consultant for future solutions is appreciated by SWEP.
Jörgen Andersson is Design Manager at SWEP and has been onboard throughout SWEP's entire digitalization journey.
"We have a long history with Nextage as a PLM partner, and we have completed many projects together. Having a partner with a local presence who understands our business and how we work, is important to us."
Thanks to SWEP's continuous mindset about PLM and digitization, ever since Teamcenter was implemented in 2008, the system has been constantly developed and refined with different types of integrations and updates.
For Nextage, it is a pleasure to see how greatly SWEP benefits from the system in the best way, and the business value Teamcenter adds to SWEP's activities.
Nextage's Teamcenter data model, NVP, has helped simplify and speed up upgrades and changes and has made SWEP future-proofed as far as implementation of new functionality and system development are concerned.
"As a next step, we will work with Nextage to integrate our new business system with Teamcenter," says Jörgen Andersson.
Jörgen Andersson rounds off with some tips for those who have started working with PDM/PLM
"Check your data before you get started and clean it. Be careful with the details and have a well-thought-out structure. Break down the project and then decide which steps bring the most value to your business and which steps you want to take first. Absolutely never try to do everything at once."
2000
SWEP started working with PDM and digitizing its work processes.
2008
The existing PDM system was outdated and unable to support multi-CAD. They needed a new, modern PLM system and the choice was Teamcenter from Siemens Digital Industries.
2012
Nextage became SWEP's PLM partner and started refining data models as well as developing the use of Teamcenter.
Today
SWEP is a mature PLM company that uses Teamcenter to the fullest in order to support its work processes and its global product development and production teams. They are 100% reliable in BOM, which guarantees high quality and fast deliveries.
SWEP optimizes the use of energy, material, and space in heating and cooling systems. We take pride in contributing to a comfortable and sustainable life for people around the world, and a competitive edge for our customers. 
SWEP is a world-leading supplier of soldered plate heat exchangers for heat, cold and ventilation, including other industrial applications. With over 1000 dedicated coworkers, chosen business partners, a global production, sales and engaged service SWEP offer expert knowledge and close collaboration that pushes the limits for a more sustainable future.