Success story
An educational platform from Siemens Digital Industries
The students at Mads Clausen Institute use NX, Teamcenter and Tecnomatix to create and test new, innovative products and solution for real production environments Mads Clausen Institute, MCI, is one of four institutions at the technical faculty of the South Danish University in Sønderborg. MCI holds an advanced virtual laboratory environment, where they work with automation and robotic technology. They often collaborate with local businesses, amongst them global companies such as Lego, Danfoss and Linak.
Main benefits
Full digital product development and manufacturing solution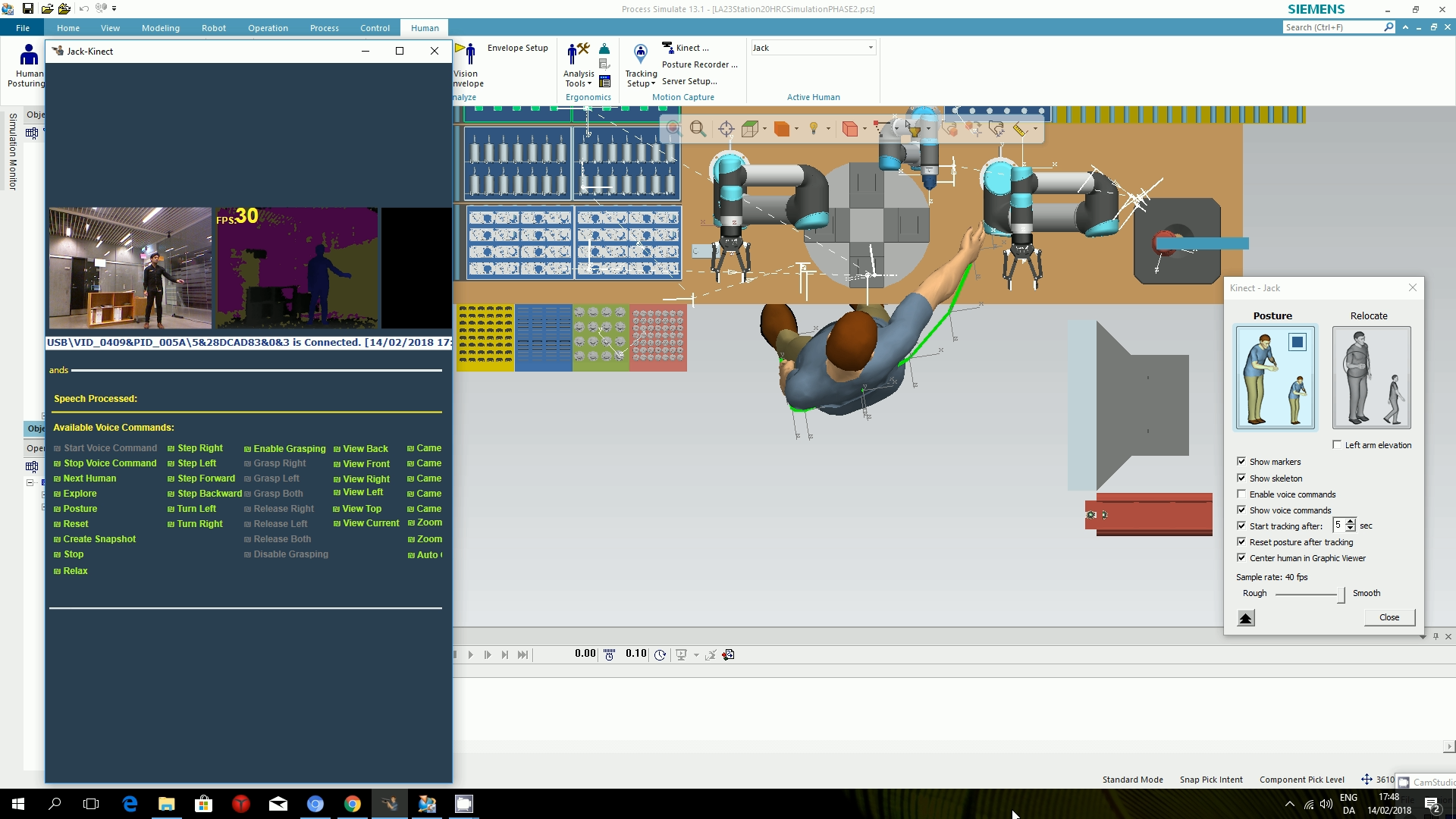 Going for the entire PLM package
Arne Bilberg is leading the Technology Entrepreneurship and Innovation section at MCI, where they work with mechatronics (combined Mechanics and Electronics).
"We do research on new products and new production alternatives in collaboration with Danish businesses, and Nextage's product portfolio is perfect for this purpose."
"We have used NX in our education since the start in 1998 and during the latest years, we have put an effort in deploying more of Siemens PLM (Product Lifecycle Management) offering. In our case NX, Teamcenter and Process Simulate from the Technomatix portfolio", says Arne Bilberg.
Developing digital prototypes
With the solutions from Nextage, CMI can train their students in design, CAD modeling, and production and manufacturing streams.
"Tecnomatix is a powerful simulation tool, in which we can work with assembling and simulations of products as well as do tests on "digital twins" before we build a prototype. To have a true digital representation of the product and test it virtually before investing in materials and production of a prototype is very valuable for us", says Arne Billberg.
Qualified and appreciated help from Nextage
The TEI section at Mads Clausen Institute is at the cutting edge in many areas – including working with the product development tools. This would be challenging without a good partner.
"It is an extremely important factor for our success to have a partner who understands our needs and will walk the extra mile to assist us. With Nextage helping us achieve our goals, we don't hesitate to start working with new tools. We can rely on getting fast and qualified help from Nextage", Arne Bilberg concludes.
Collaboration with businesses
Another benefit of using NX, Teamcenter, and Tecnomatix in their training, is that the companies where many of the students do their assignments use the same tools for design and analysis. The collaborations have led to a number of exciting Ph.D. thesis, with a positive impact on those businesses. Some examples include optimized production lines and suggestions for better tools for manufacturing.
"For the assignments to be successful it has been crucial that we have been able to make virtual tests in NX and the modeling tools," says Arne Billberg.
SDU
The University of Southern Denmark welcomed the first students onto the campus in Odense in September 1966. They have five faculties with more than 27,000 students, almost 20% of whom are from abroad, and more than 3,800 employees distributed across our main campus in Odense and regional campuses in Slagelse, Kolding, Esbjerg and Sønderborg.
Learn more about SDU at sdu.dk./en