Success story
Hydra-Comp use a Nextage Solid Edge add-on to streamline work
Hydra-Comp took Nextage's help to create a product configurator that quickly brings their product configurations to their customers. Both visually and as commercial proposals. The result; time-saving and happy customers.
Main benefits
Easy to customize quotes and designs
Customer engagement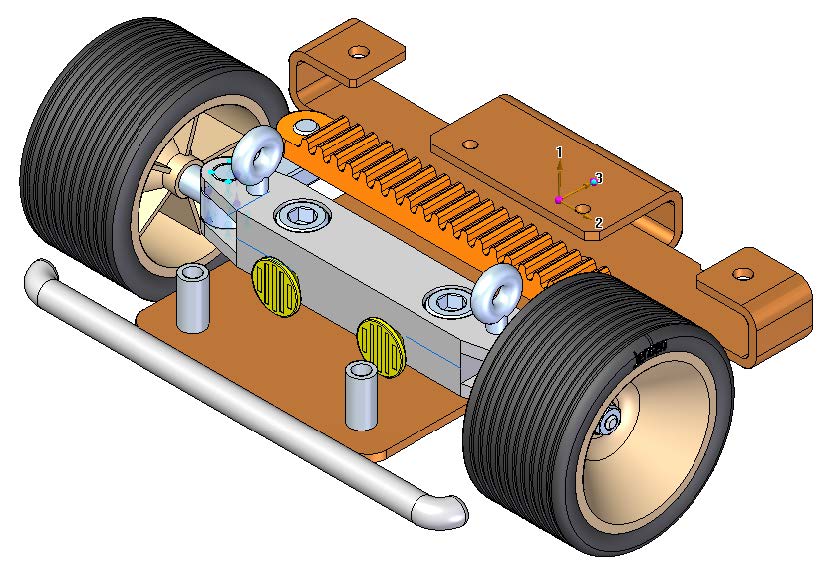 Requests for proposals were piling up at Hydra-Comp
To create the proposals of highly customer-tailored products was taking a lot of Hydra-Comp's time. Solution: a fully automated web-based product configurator solution for design creation and offers based on the Solid Edge NVP Configurator.
Hydra-Comp is a Danish manufacturer of highly configurable Hydraulic Cylinders.
Proposal processing for a custom-designed hydraulic cylinder consists of: configuration of the cylinder, piston, and options, creation of 3D models with associated drawings, step files to be imported and used by end-user design and a proposal. And all this can be repeated for each alternative design.
Starting to solve challenges
It all started a couple of years ago. Hydra-Comp decided to develop and implement a product configurator with the following requirements:
The customer must be able to create his / her own design
With any number of alternative designs
In a highly intuitive, fast and responsive way via the web – without the need of plug-ins
Including 3D models to be used, simulated and verified in any CAD system
A proposal for each alternative
And finally, reduction of proposal processing time by a minimum 75 %
Hydra-Comp developed their own web-based configurator based on Nextage's Solid Edge Configurator engine
The Configurator engine is running in the background on a server receiving design parameters from the Hydra-Comp web application. In less than a minute each new design is processed and sent by e-mail to the user.
Problem solved
Hydra-Comp did a stunning job developing the web-based configurator – the only design criteria they missed was the 75 % time reduction. It came out at 100 % because the solution ended up fully automated. No human intervention at all.
In addition, there is no shame in admitting that the earlier your product is included in a new customer design, the better. Everybody knows how dangerous and potentially expensive it is to replace the product with alternatives at the end of the design phase.