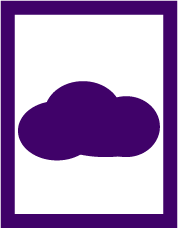 Get the full capacity of Teamcenter with Teamcenter on the Cloud. This is a cost-efficient and easy way to PDM/PLM. Easily scalable according to your needs, and no need of hardware maintenance.
Teamcenter on the Cloud by Nextage provides you with a flexible infrastructure-as-a-service (IaaS) model.
With the IaaS delivery option, you get cost-effective access to enterprise-grade IT infrastructure and resources as well as the flexibility to dynamically scale the infrastructure up or down as your business needs change.
You get the same PDM/PLM system and support as with on-site installation. You get the same high standards on system capability, usability, and scalability.
NP Innovation chooses Teamcenter on the Cloud.
50% less time spent searching for product data
50% more re-use of existing designs and data
100% accuracy in bill of material (BOM) management
Improved change tracking, visibility and response
Learn more: NP Innovation client case